Metal Awnings around Metro Detroit MI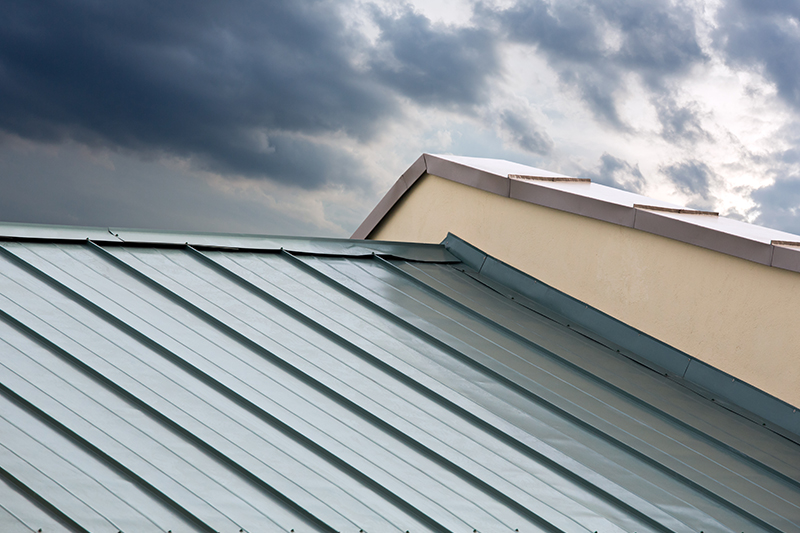 Whether you are putting on a new roof or are repairing your existing roof, the right roofing products are essential to a successful project. J.M.L. Architectural Sheet Metal is one of the largest supplier and manufacturer of sheet metal products in SE Michigan, and this includes metal roofing products. From metal roofs and roof panels to gutters and awnings, we have the products you need to replace, repair or install your new roof.
Go Green with Metal Roofs
Some of our most desirable of our roofing products are our metal roofing systems. This environmentally friendly roof can be a great choice for homes and commercial buildings. We manufacture several types of metal roof panels, as well as seamless panels, to fit your need. This includes standing seam roofs, which are an attractive and effective option for residential applications. We also have the gutters, flashings, ventilators and other roofing accessories you need to complete the project well. Our large inventory ensures that you can find exactly what you need, and our facility is located near Metro Detroit MI to make it easy to visit, where yo will be greated by our friendly team members will help guide you to the right metal roofing products.
Metal Gutter Products
In addition to metal roofs and standing seam roofs, J.M.L. Architectural Sheet Metal offers metal gutters to help you protect your roof with a better, more effective gutter system. All of our gutters and gutter downspouts are fabricated on site in our own facility, so we can easily customize metal gutters to fit the exact specifications of your building and our product. We are SE Michigan's leading wholesale supplier of residential and commercial gutters, and our durable products will effectively channel water away from your home while also providing the durability you demand for years of effective use.
Metal Awnings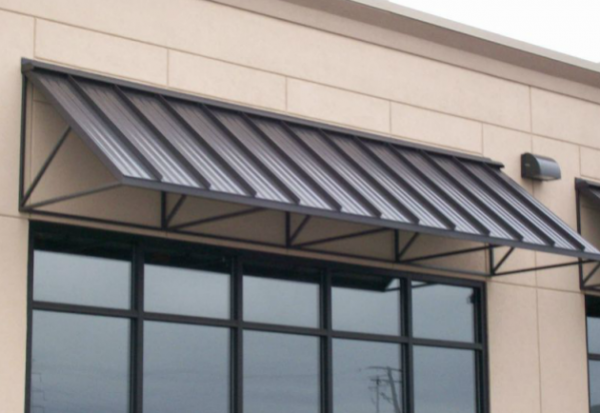 Metal awnings make your outdoor living space or the outdoor areas of your commercial property more appealing and comfortable. With an awning, you can spend time outdoors even when the sun is hot or rain starts to fall. J.M.L. Architectural Sheet Metal has a number of window and patio awning products available in a large selection of colors and styles to meet your specific needs. Match the decor of your building and ensure a perfect fit with custom fabrication, or choose from pre-fabricated awning products that offer clean lines and attractive colors.
Radius Panel Systems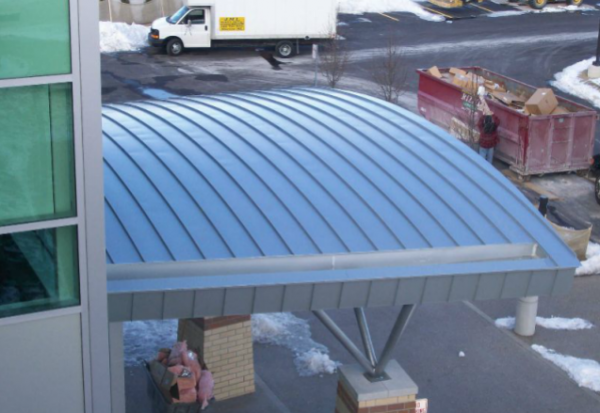 For curved roofs and awnings, radius panel roofing systems provide a concave surface with a durable metal design that will filter water away from the roof while protecting the architectural look of the space. J.M.L. Architectural Sheet Metal offers a number of radius panel systems that will match the look and design you want, and we also have custom fabrication services that allow you to create the exact look you need.
Whether you are looking for a custom piece or need a pre-fabricated option, J.M.L. Architectural Sheet Metal has the roofing products you need to successfully complete your project. View our inventory today, or visit our showroom to talk to our sheet metal experts. You can also contact us to learn more about our products and services and how they can help you complete your project.