Michigan's Largest Supplier of Architectural Sheet Metal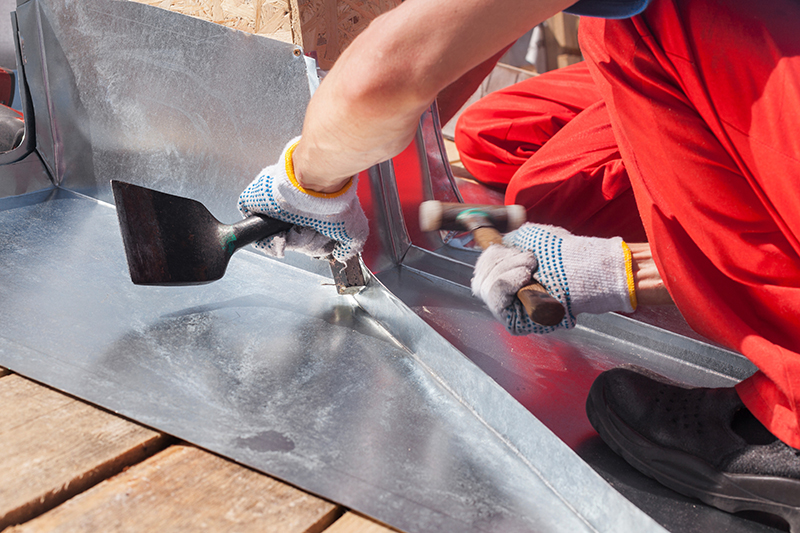 JML Sheet Metal Specializes in the Supply, Fabrication, and Installation of Custom Commercial, Industrial, and Residential Sheet Metal Products
Servicing the greater metro-Detroit area, we manufacture close-tolerance sheet metal components made precisely to your needs. We also provide expert installation as well. From decorative sheet metal products such as roof and wall panel systems to crafting metals such as Copper and Zinc. We take the time to understand each of our clients' unique needs before offering carefully-tailored fabrication and installation services. At JML Contracting, we have an established reputation for tackling the most difficult sheet metal assignments.
---
We Save You Money by Customizing Components
With expert fabricators & designers, we design systems that are user friendly. These systems will reduce install time saving our clients time and money. Specializing in creating architectural elements from steel, aluminum, copper, and zinc, JML Contracting improves each project by having our engineers and designers review your project specs to make insightful design and manufacturing recommendations.
---
We are Michigan's Most Dependable Sheet Metal Experts
Integrity in workmanship in crafting your project is only part of our relationship with our customers. We are equally committed to delivering uncommonly courteous customer service. We develop partnerships with all of our clients on each and every project. The JML Sheet Metal team is always prepared to take on new tasks and complete them successfully. We have a large assortment of sheet metal products in stock, allowing us to quickly get to work as soon as you place an order. This means that you can depend on us to get the job going with minimal downtime and no back orders. Our goal is to help you plan a successful project by offering manufacturer recommendations for product use, providing you with accurate quotes, and saving you money by customizing components rather than modifying stock ones.
---
We Enhance Our Operations for Value & Reliability
Our high-tech sheet metal fabrication facility ensures accurate components, on-time-delivery, efficient installation, and as a result, reduces cost for our clients. The JML Contracting team is committed to creating true value for all of our customers. To this end, we invest in metal of the highest quality, as well as fabrication and installation specialists who have the skills and experience to complete each job quickly and effectively. Our staff is careful to show courtesy to all or our clients, striving to give you as positive an experience as possible as we perform our work. In this way, we ensure that our work is both a good investment in your property and a positive experience for you.
---
We Provide Unsurpassed Precision & Efficiency
Flawless workmanship. On-time Delivery. Reduced client costs. Our team of sheet metal experts has a great understanding as to which metal products should be used for all situations. Such precision is critical for commercial roof installation, improvements to gutters, and other jobs that affect the safety and energy efficiency of your house. Because each member of our staff is heavily trained and experienced, we are able to offer such precise services without sacrificing efficiency so you can be confident your job will be completed on schedule and on budget.
---
We Guarantee Full Communication & Flexible Service
Whether we are simply enhancing your building's awnings or completely redesigning your walls and roof, we make your installation easier. We will review your plans and offer suggestions based on manufacturer recommended use. Then, we guarantee your components will be built to spec. Our team has the flexibility to collaborate with anyone involved in your project- from the homeowner or architect to the installer, showing each the same commitment to precision, communication, courtesy, and efficiency.
JML Contracting Helps Ensure Your Project is Successful by Offering:
Complete Product Design
Experienced Installation Crews
Free Review of Client Drawings for Ease of Manufacturing
Suggestions to Reduce Overall Costs and Project Times
---
Contact JML for the best price and the fastest turnaround for all your sheet metal needs!