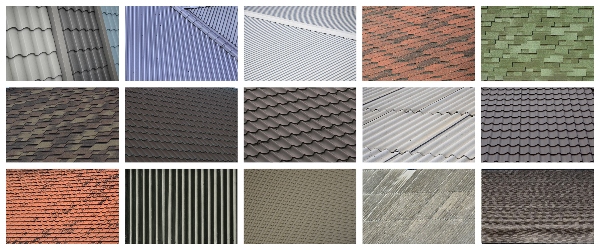 A roof protects your home from the worst of the elements. A strong shield means a lower chance for water to seep in, causing mold, rotting, and other damage. Choosing the right type of roofing is important for your house is important, but it can be tough to know which type is best for your needs. There are product costs, weight issues, and installation needs to consider.
This article will focus on different roof types and materials.
What Other Considerations Go into the Cost of Roofing Materials?
Before we get into the types of roofing materials, let's take a minute to consider the factors that raise or lower the cost of roofing materials. Ask the following questions:
How heavy is the material?
Are there other colors the material can have?
Does the material meet fire codes?
Will installation require additional steps?
Does the material hold up against the elements?
What is the lifespan of the material?
Once you've answered these questions, you should have a better understanding of the material and, thus, the cost of your roof.
Roofing Material Types
Every material cannot be used on every roof. The slope, pitch, and location all factor into the need of your home. Let's go over the most common types of roofing materials.
1. Asphalt
Arguably the most common roofing material. This material is inexpensive and requires little skill for its installation. Asphalt roofing is made up of fiberglass with asphalt inside and a sandy exterior. This material can last between 15 and 25 years, depending on the sheen of the asphalt shingle.
2. Metal
There are many different types of metal you can choose for your roof, including aluminum, copper, lead, and steel. Your roofing crew will install copper and maybe lead shingles, but the other types of metals fit together as vertical lengths of metal panels. Your installer will then solder the panels together so your home will stay protected for years to come. This roofing material will cost you around $250 per panel, depending on the company.
3. Slate
Slate is a reliable roofing material due to it being so durable. Slate can come from quarries all over the country and even the world. Great slate will last longer than the fasteners that hold it in place. Slate can be used for decades, sometimes more than a century, if treated properly. However, slate is one of the most expensive roofing materials coming in at about $800 per square. Plus, don't forget how heavy slate can be.
Choosing the Right Roofing Material with the Right Partner
When you are looking to replace your roofing materials, it is important to get one that will last, stand up to the elements, and protect your home. This is a personal decision that touches on your personal style and the needs of your specific home. Here at JML Sheet Metal, we manufacture and install all our metal roofs in-house. We can give you the best experience during our installation and for years to come.