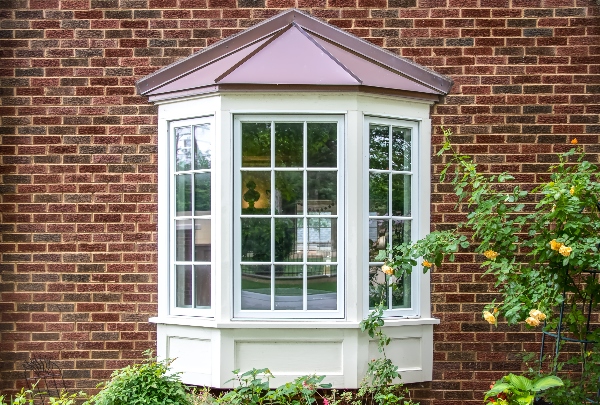 Red lipstick, a fresh haircut, or a flashy car all have the potential to make a person stand out from others. Similarly, bay windows help a house stand out from neighboring houses. You may have seen these popular windows in postcards displaying San Francisco. Bay windows have three separate windows with a sitting or storage area just inside.
In this article, we will go over some of the benefits of having a bay window in your home.
1. Bay Windows Increase the Value of Your Home
For any home project, it is important to find out what the impact of the project will be on your home. Bay windows offer a visual appeal that will help increase interest in your home, and it's market value. The asethetic, combined with the functionality of bay windows, helps this investment attractive to many future buyers.
2. Extra Space
Bay windows are not just to look through, they also provide extra storage space. Since these special windows jut out from the house, they have more room for you to use for a seat, a shelf, or a small bookcase. Consider turning your bay window into a reading nook.
3. More Glass = More Light
Natural light can help light up your home without costing any money. Bay windows turn what could be the space of one window into three. That means three times the light shining into your house.
4. Improved Ventilation
Airing out your home and getting a cool breeze inside can help keep your home fresh. Bay windows offer additional area to pull in more cool air when you want it, and to let out any bad smells trapped inside.
5. A Better Look from the Outside
There are the functional aspects, but don't forget how it looks. Bay windows have great curbside appeal. Additionally, you have a better chance to look out of your window to enjoy the nearly panoramic views.
Partner with the Bay Window Framing Experts
Bay windows bring many benefits to your home, both aesthetically and functionally. Figuring out how to go about getting your new bay windows can be tough without the right partner. Here at JML Sheet Metal, we fabricate our own sheet metal and have crews to install our products. Doing everything in-house makes sure you get what you need for your home renovation project.