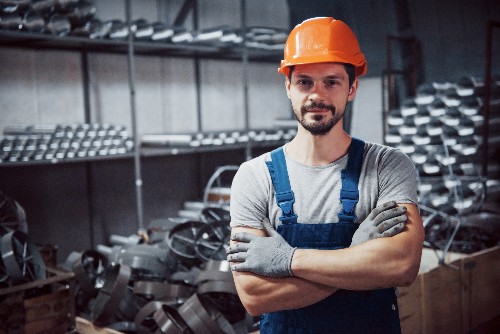 Partnering with a professional metal fabrication company that puts out quality work makes all the difference. Professionalism and quality of products are both important factors in deciding which company will be the best for your business to choose. Also, consider where the shop is in relation to your business.
Keep reading to learn some of the benefits of your business partnering with a local metal fabrication shop.
1. Time-Efficient
Working with a local business almost always saves you time. The closer they are to you, the shorter a trip is to deliver your products. When the speed of getting your products goes up, so too do the timelines on sales leading to better customer service and thus better revenue for you. If you run a high-scale offering doing large volumes of business, the speed of product delivery can make the difference between a sale and a loss of business.
2. Cut Down on Costs
Shipping costs will also go down the closer you are to your metal fabrication shop. If the shop you partner with takes care of all your fabricating needs in-house, you can run a more streamlined process. The all-in-one model will help you further cut costs by avoiding third-party services that increase the time and cost of a project.
3. Transparency
Out of sight is often out of mind. If a representative does not answer your call, you can stop by your fabrication shop to connect with them. With a visit, you can check out their operation and any lapses in efficiency or safety protocols.
4. Invest in Your Community
When you choose to use a local metal fabrication shop for your business's needs, you will support the local community. Each time you spend your money in the community, you invest in the local economy. This investment provides better resources for other businesses to thrive and thus support each other. With a balanced local economy, residential numbers will surge. Those residents will also want to support the companies that invest in their home area.
Partner with the Right Local Metal Fabrication Shop
Have you been looking for a metal fabrication shop in Southeast Michigan? Look no further than JML Architectural Sheet Metal for all your fabrication needs. Our home in Warren, Michigan provides the Metro Detroit area with metalworking services that keep businesses flourishing.
Whether you are local or need a company that will treat you as if you were part of the community, give the JML Contracting team a call today at (586) 756-4133 to schedule a meeting about your needs.