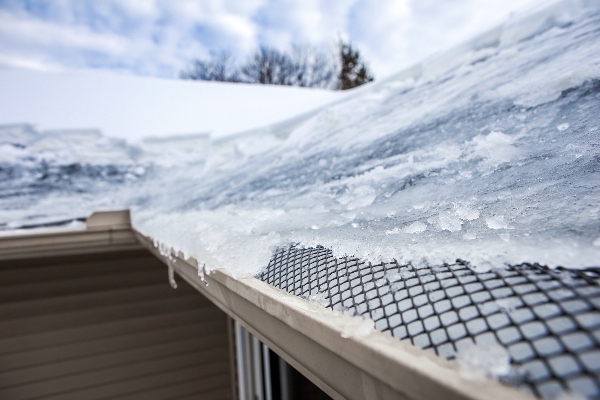 Who wants to give up their free day for extra work when you could be relaxing?
Chores are a challenge for most people to complete. Similarly, most people put off home maintenance until something breaks. Waiting isn't a great plan for keeping your home functioning, especially for your gutter system. Remember, your home's protective outer layer keeps water and other damaging things outside your home. Help keep your home safe by following our gutter winter maintenance tips below.
1. Keeping Things Insulated
Do you like throwing money away? We didn't think so. Keeping your home properly insulated will help cut your energy bills by containing the nice, warm environment inside your home. Heat loss can occur at windows, doors, or any cracks or holes in your home's protective layer. Make sure to spend special care on your attic's insulation.
2. Ice Dams and Water Infiltration
Ice dams can form on your roof when snow or ice melts, then refreezes at the edge of your roof along the gutters. The ice here prevents any other water from running off your roof. Ice dams that form on your roof may lead to water coming into your home if your attic's insulation has not been properly sealed.
3. General Roof and Gutter Inspection
Every once in a while, it is a good idea to give your roof and gutters a quick inspection to check out how things are looking up there. Wait for a clear day to get the best look at it. Be on the lookout for soft spots, cracks, broken shingles, or leaks. Once snow gets added to your gutters or roof, the added weight may be too much for a struggling area.
4. Keep Your Pipes Strong
Keeping your home safe from water damage is all about guiding the water off and away from the inside of your property. In many homes, the gutter system connects with and works together with the piping system. Insulating your pipes will keep them safe during the cold winter months. Consider using fiberglass or polyethylene insulation around your pipes. You definitely want to avoid pipes bursting within your home.
Getting the Best Quality Gutters for Your Home
Make sure to take the steps above to ensure the safety of your property. Keeping your home dry means having the right gutters. Here at JML Sheet Metal, we have experience in designing, manufacturing, and installing top quality gutters for our Metro Detroit community. Give us a call today to chat about your needs.