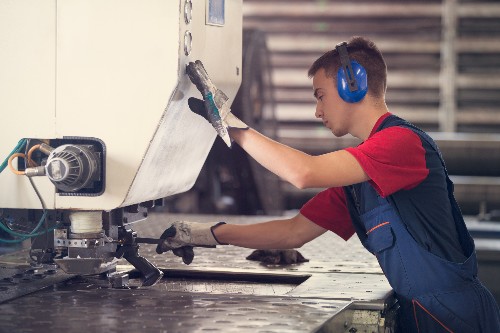 Sheet metal fabrication is an incredible process that changes metal into working elements. Through fabrication, technicians can bend and mold metal into working frames. They build tools and larger machinery. They also develop small working parts for larger machines. Let's go through some of the amazing benefits that sheet metal fabrication can offer your business.
1. Durability to withstand pressure
When sheet metal has gone through the fabrication process, it becomes incredibly resilient to heavy pressure. Not only will the frame or product stand up to pressure, it will also resist corrosion and moisture damage. No matter the environment, fabricated products will be good to keep working.
2. So many shape options
Fabricated products may be durable but they are also malleable. Professional fabricators like those at JML Contracting can create any shape you can imagine with the metal. Designers, contractors, and architects love fabricated products because their creativity can run wild.
3. Light products are portable
Light products come from sheet metal fabrication. These lightweight products make transporting them easy. Technicians have no problem carrying or servicing these parts with little effort.
4. Modifications are a breeze
Being too fixed in a mindset slows innovation. Being too rigid in building design will stall a project if obstacles arise. A flexibility of design is always available with sheet metal fabrication. Modifications come off with ease in this process. Expanding buildings or sections is possible with sheet metal fabricated materials - a trait not shared with other materials.
5. Pleasing to the eye
Sheet metal fabrication is known for being more aesthetically pleasing than other forms of production. The flush, seamless look gives a refined appearance. This appeal can be underlined by adding paint.
Choosing the right company to complete your project
Make sure to vet the sheet metal fabricators you choose to be your partner. The professionals at JML Contracting provide Warren and Southeastern Michigan with quality products at reasonable prices that keep our customers happy. Give us the chance to impress you with our hard work ethic and quality work.
Give the team at JML Contracting a call today at (586) 756-4133 to start your project.