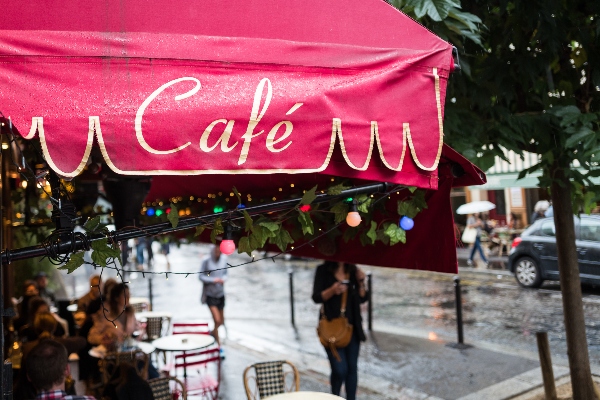 Being outside is great, if you can be comfortable.
Enjoying a meal in the sun sounds like a fairy tale date. The trouble is, the sun can end up beating down on you or the weather can change and rain might replace that delightful sunshine. It is not enough to have an outdoor space for your customers, you need to make sure it is a nice, relaxing place that takes care of their needs even when their needs might change. A commercial awning to cover your outdoor area can make a big difference for your business.
This article is all about the benefits of a metal awning for your business.
1. Add More Usable Space - Increase Your Revenue
Restaurants and commercial retailers get to have more floor space if they use the outdoors as well. The sun will bring people out to your restaurant, but many people opt for outside space even if it isn't the best day. Outdoor patios or shopping areas are great right now for protecting people's health and safety. The more room you have to move around, means more customers can come to your business!
2. Awning = Better Curb Appeal and Branding
Getting your business's name out there is important to building your customer base. An awning can help your business stand out and grab people's attention. Plus, your awning can tap into your business logo, design, theme, and colors to extend your brand.
3. Increase Your Energy Efficiency
A home or other building will need less air conditioning to cool it in the summer if a tree even partially shadows it. Similarly, an awning can shadow your business, making it naturally cooler inside. When you don't need to do the air conditioning yourself, you can save some money.
4. UV Protection for Your Property
There is another benefit of having the shadow upfront. With a commercial awning, your interior upholstery and furnishings won't get the UV damage they would if they had continued to get direct sunlight. Your curtains, flooring, and more can all be impacted by the sun's harmful rays.
Working with the Sheet Metal Awning Masters
Outdoor spaces are great for your business to open up and provide your customers with more room so they can safely and comfortably experience your product. There are many ways that an awning can help you save money while thrilling your customers. Here at JML Sheet Metal, we believe in providing a great working relationship with you while also creating functional tools to help you meet your business goals. Give us a call today to chat through your goals.