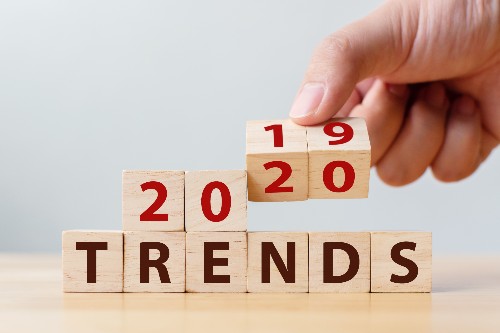 Let's pause from giving tips on the uses of sheet metal to provide other businesses with our 2020 metal fabrication forecast. The sheet metal fabrication industry is one that continues to grow. According to the U.S. Bureau of Labor Statistics, the industry will experience up to 9% growth between 2016 and 2026. These figures include an introduction of 12,000 new jobs in the industry. Report Linker projects a steady growth of over 4% from 2018 to 2022.
Needless to say, the industry has a promising future in 2020 and the years to come. Sheet metal fabrication will also begin to shift as new technologies enable different services. Machines have continued to replace hand-tooling metals. Technological advances and streamlined supply chains have driven developments in this industry. The rest of this post will go over more trends on the horizon for sheet metal fabrication.
Reshoring
In the past, outsourcing material gathering and manufacturing has been the general consensus on best practices in the industry. Manufacturing continues to return to domestic and local sources. A driving factor of this return in recent years is the trade war with China. The tariffs on Chinese imports may exceed 20% in the coming years. Increased concern for sweatshops and transportation costs are other factors pushing manufacturing to be found more and more on domestic soil.
Recycling
With the rise of environmental concern, it is good to know there is a high value in scrap metal. Scrap metal does not need to be altered in order to be useful. Around 40% of steel produced across the world comes from recycled materials. Recycling will help cut down on raw material costs while building on sustainable practices.
Automation
The hand tooling of the past is no longer a common business practice. Increasingly, people and robots join hands to get the job done. This change has brought greater quality and consistency to the sheet metal products. The speed of jobs has increased dramatically and only promises to cut down more and more time. Additionally, the waste of materials has also dropped.
Additive Fabrication
3-D printing has impacted many industries, the sheet metal fabrication industry among them. Time and costs can both be cut through 3-D technology. This practice will also lead to less waste and greater design flexibility.
Partner with Metal Fabricators with an Eye on the Future
These trends display the growth and opportunity in the industry. With such a strong 2020 metal fabrication forecast, developments are on the way. Manufacturers like JML Sheet Metal who take advantage of technical advances will make great strides toward new offerings. We strive to stay current with the latest industry trends to provide you with the best products and services in the area.
Give the JML Sheet Metal team a call today at (586) 756-4133 to see how we can help you or your business